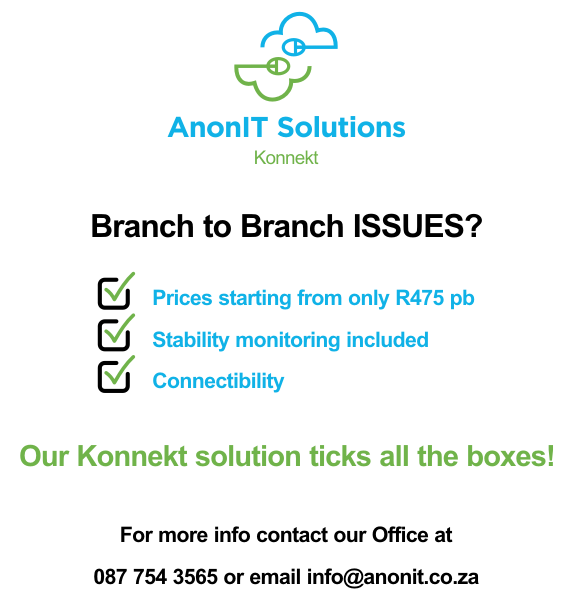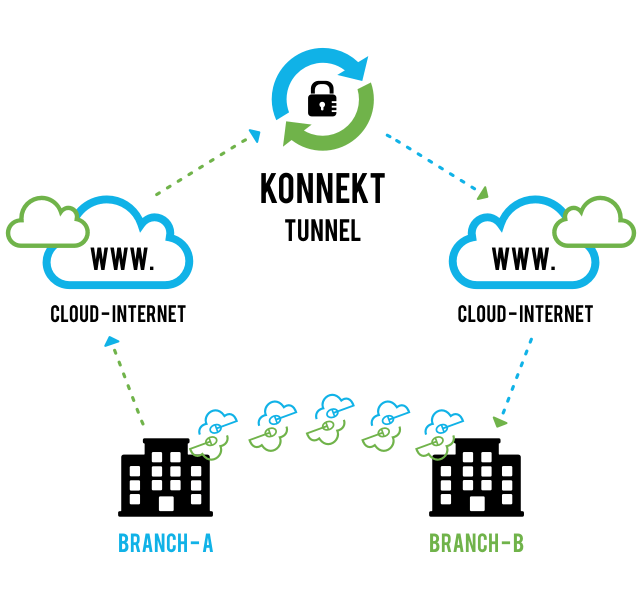 What is the cost?
Starts @ R475 ex vat per branch monthly on a 12 month contract. Depending on the headcount.
Can it be shipped?
Yes, it can come pre-configured, but we will need to do a site survey at the HQ.
Is this hardware?
Yes, configured and supplied by AnonIT Solutions only.
Who needs to insure the Hardware?
AnonIT Solutions will insure the devices on the monthly retainer.
Is the connection secure?
Yes it's encrypted via Aes 256-bit encryption.
Will data be compressed over the tunnel?
Yes, using TCP/IP header compression.
Do I need a special internet connection?
No any branch connectivity will do, to establish a secure connection.
Will the device be monitored?
Yes, we will monitor all devices out in the field.
Is there a specific h/w operating criteria?
Yes, -20c and +50c.
Will the device affect any remote connectivity to Head Office?
No, this is simply a plug and play device pre-configured by our engineers.
Is the device O/s dependant?
No, any network that allows port 1701 to be forwarded to the device will work.
Costs for branches?
Site survey dependant.
What is the size of the device?
Depends on head count at branches.
How long does a switch over take?
Min an hour to 3 hours downtime.
Can the devices be rack mounted?
Yes there are rack mount units available.
Who will the device belong to after the term?
Devices will always remain property of AnonIT Solutions.